Delivery Information
---
Spend £60 for discounted delivery
---
Fresh & Frozen food additional packaging surcharging £4.99 for the first 5 items, add £2.50 for every 5 additional items purchased after.
Trust Us for Top-Notch Asian Sauces
You shouldn't eat a boring meal just because you don't know how to transform it into a magnificent one. With Asian Sauces, you can prepare irresistible cuisines every day. Find a range of Asian Sauces including Chinese, Japanese, Korean Sauces, etc. We offer 100% original, fresh & branded sauces merchandise from Asian continents. You can never go wrong with these authentic sauces.
Asian Sauces are rich in flavour. They enhance the taste of your dish from an ordinary piece to an extraordinary cuisine. These sauces are prepared with precision to ensure you get exactly what you're looking for. Regardless of your tastebud's cravings, you'll always find Chinese Sauces that suit you.
Why Do People Love Asian Sauces?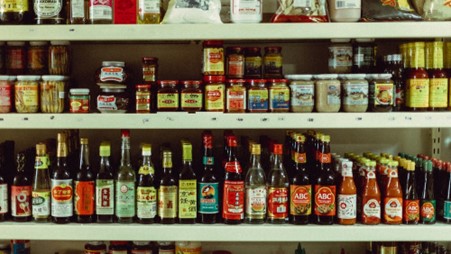 Chinese Sauces, like other sauces from Asia, have authentic flavour. When you add them to your dishes, you can feel the natural taste you've always yearned for. For instance, sesame oil has that original sesame seed aroma. When you use these Asian Sauces in your dishes, you get the real taste of Asian foods.
The versatility of these Chinese Saucesalso increases their popularity. Whether you're preparing soup, you want to dress or marinate your dish, you can count on Asian Sauces like soy sauce. You can never go wrong with these fantastic sauces. A wide range of sauces is available in our Asian Grocery Store.
At times, all you need in a dish is a balance to make it great. For instance, you want to savour a sweet and sour taste in equal proportions as you enjoy your meal. Chinese Saucesoffer that. When you want to prepare that wholesome Asian cuisine, buy these sauces.
Which Store Can I Trust for the Best Chinese Sauces?
When it comes to original sauces, no store beats HiYou–we offer the best sauces. They are available at pocket-friendly prices. When you want to prepare the best Asian cuisine, buy your sauces here!