Delivery Information
---
Fresh & Frozen food additional packaging surcharging £4.99 for the first 5 items, add £2.50 for every 5 additional items purchased after.
Asian Snacks: Buy Your Asian Snacks Online Today!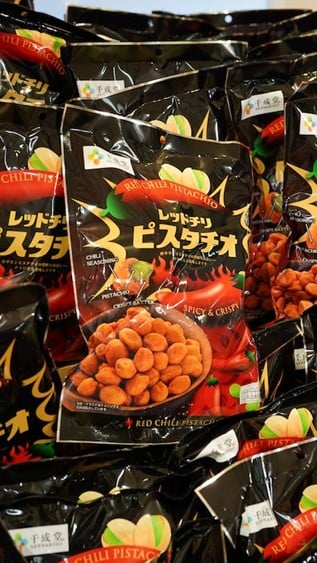 You deserve a regular savoury treat. Whether you're just relaxing at home, socialising with friends, or exploring nature, you can enjoyAsian Snacks. Find a range of Asian Snacks including Chinese, Japanese, Korean Snacks, etc. We offer 100% original, fresh & branded Snacks merchandise from Asian continents. These tasty snacks are perfect for you.
Asian Snacks aren't like your ordinary snacks. They're specially prepared with genuine and natural ingredients. Whether you love fresh ginger or you just want to chew something that has a strawberry aftertaste, you can always find it in our popular Asian Food Store.
Why Should You BuyAsian Snacks?
Asian Snacks are timeless crunchies. Whether you're just waking up and you need something to lift your spirit, it's midday and you're feeling hungry, or you're watching your favourite TV show in the evening, these snacks come in handy. Besides, you can make them part of your main meal.
The snacks also come with unmatched nutritional value for you. For example, the fructose in Koikeya Potato Chips Sweet and Sour Pickled Plum leaves your body energised. The snack also has protein which is a critical component of your body. Another snack that you can never get enough of is Preserved Apricot. If you want the best products, buy them from reputable Asian Snacks Onlinestores.
The Asian Snacks also have an authentic taste of Asian spices. For example, you have a feel of sesame seeds when you take Po Li Seasoned Buckwheat Sandwich Seaweed. These spices boost your immune system.
Why You Should Choose Us for Asian Snacks Online
At HiYou, we have the best snacks for you. Whether you're looking for Japanese, Chinese, or Korean snacks, they are all here. We sell these original snacks are affordable prices. Pick your favourite today!