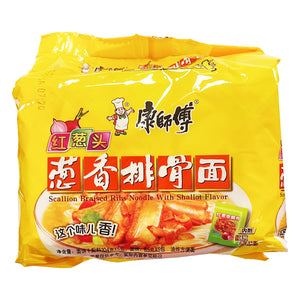 Product Details
Ingredients:
Noodles: wheat flour, palm oil, starch, acetate starch, salt, wheat gluten, compound acidity regulator (E501, E500, E339, E450, E451, E452, flavour enhancer: E621, E635), compound thickener (soybean protein, corn starch, E425, E415, E401, E466), compound colour(E965, E101), antioxidant: E307. Sauce Pack: palm oil, soy sauce, spring onion, sugar, sweet soybean paste, seasoning (water, salt, yeast extract, soy sauce, sugar, E635, E415), garlic, artificial pork (soybean product E965, salt, E621, glucose, soybean protein, yeast extract, spices (aniseed, cassia, fennel, myrcia) E635, antioxidant: E307, Sesame, chilli, salt, E160, E307. Seasoning pack: salt, E965, chilli powder, yeast extract, Seasoning (E965,E621), spices (aniseed, cassia, fennel, myrcia),E415,E635. Seasoning food additives: flavour enhancer E965, salt, glucose, yeast extract, antioxidant:E307,E635,spices (aniseed, cassia, fennel, myrcia),sugar. Vegetable Pack: dehydrated cabbage, soybean product, dehydrated carrot, black fungus. starch, sugar, corn oil, salt, E451, E452, E339, E160a, E307. Scallion bag: palm oil, dehydrated scallion,scallion oil(palm oil, scallion,dry chilli, ginger)

Nutrient:
Per 100g: Energy: 2060kJ/505kcal, Fat: 27.2g, Of which Saturates: 6.5g, Carbohydrate: 54.9g, Sugar: 2.7g, Protein: 7.1g, Salt: 2157mg

Delivery Information
---
Spend £60 for discounted delivery
---
Fresh & Frozen food additional packaging surcharging £4.99 for the first 5 items, add £2.50 for every 5 additional items purchased after.