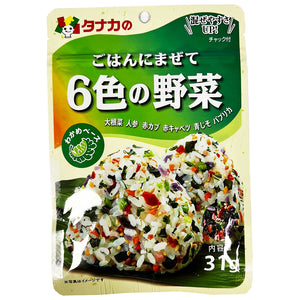 Product Details
Ingredients: Ingredient: Vegetables (Radish Leaf, Carrot, Red Turnip, Red Cabbage, Green Perilla, Paprika), Sesame, Wakame Seaweed, Salt, Glucose, Sugar, Kelp Extract, Hydrolysed Protein (Wheat (Gluten), Soy), Flavour Enhancer (E621, E635, Disodium Succinate E640), Flavour Acidulant: E296.
Nutrient:Nutrient: per 100g: Energy: 1344kJ/320kcal, Fat: 15.0g, of which saturates: 2.0g, Carbohydrate: 26g of which Sugar: 0g, Fibre: 0g, Protein: 12.0g, Salt: 25.0g.
Delivery Information
---
Fresh & Frozen food additional packaging surcharging £4.99 for the first 5 items, add £2.50 for every 5 additional items purchased after.