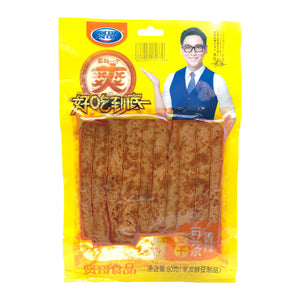 Product Details
Ingredient:
Soy, Water, Vegetable Oil, Chilli Powder, Salt, Sugar, Sesame, Spices, Sodium, Glutamate, Calcium Propionate, Potassium Sorbate, Sodium Diacetate, Glacial Acetic Acid, Food Flavour and Fragrances.
Nutrient:
Per 100g: serving: 1042kJ/249kcal, Fat: 15.3g, of which saturates: 6.2g, Carbohydrates: 4.8g, Sugars: 1.3g, Fibre: 0g, Protein: 23.2g, Salt: 2.83g.
Delivery Information
---
Fresh & Frozen food additional packaging surcharging £4.99 for the first 5 items, add £2.50 for every 5 additional items purchased after.